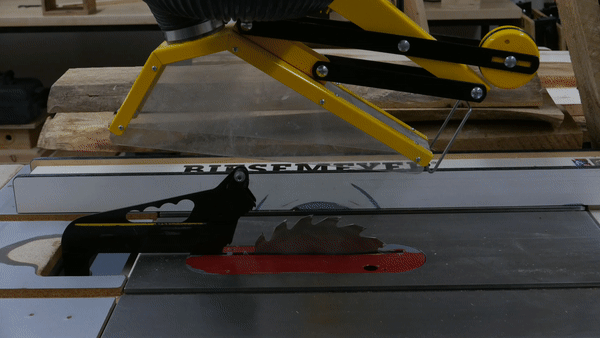 Drop-in page content
*** Register below, using the calendar ***
*** During this limited reopening, please plan to ensure that your glue-ups can be de-clamped prior to the end of each session ***
We are reopening in this current climate of "new normal." As such, drop-ins will be more limited and restricted for the next while.
Effective immediately, drop-in will be limited to four users at a time. It will require advanced registration online to confirm your access to the shop. We are asking each individual to register for only one session per week, and our online system will enforce this. If drop-in space remains available 36 hours prior to the scheduled session, repeat users will be permitted to book.
Other important changes to note:
Users are expected to self-screen for COVID19 symptoms and risks prior to attending drop-in sessions. You must cancel your attendance if you are unable to answer no to ALL of the screening questions. Individuals who cancel in advance will be rescheduled or refunded. Please see the Health Manitoba screening tool: https://sharedhealthmb.ca/covid19/screening-tool/
While in the shop, you must wear safety glasses and a mask at all times. You must provide both your safety glasses and mask, the shop will not be circulating or sanitizing its current stock.
Shop earmuffs will not be in circulation during this time. We will provide disposable earplugs, but if you prefer the earmuffs, you must provide your own.
Users will be asked to queue at the Facility entrance near the shop prior to drop-in. This door will be locked, and the supervisor will confirm your booking and provide access.
Users must use the provided hand sanitizer prior to accessing the shop and will be asked to wash their hands regularly.
Each user will be assigned a specific station to work station. Each station will be equipped with personal push sticks for use on the machines and a sanitizer bottle.
If you are booking your drop-in appointment with a drop-in pass, you must record the number of your pass in your booking. You must provide that specific pass to the supervisor when you check-in.
For experienced woodworkers who want access to the woodshop, most weeks we are open for drop-in use four times per week:
Wednesday, Friday and Saturday 12:00 – 4:00 pm
Fridays 5:30 pm to 9:30 pm
See the calendar for the current schedule - dates do change due to holidays and availability. Summer availability may differ from the above.
The drop-in fee is $10.00 per visit.
Attendees must supply their own material*, but have access to our tools and equipment to work on their projects.
Reclaimed lumber of any kind is not permitted to be worked on any of the machines in the shop. Additionally, unmilled logs may not be worked on the machines without proper holding jigs that you must supply.
Drop-In times are supervised by a knowledgeable team of volunteers! Supervisors are not instructors - they are there to ensure your safety, and can help with proper, safe, set up and operation of the machines. They are knowledgeable and able to give advice and answers to your woodworking problems.
Individuals with woodworking experience can volunteer to earn free drop-in passes for the woodshop. Please contact the facility manager at facilitymanager@bronxpark.ca if you are interested in learning more.
PLEASE NOTE: All individuals who wish to use the woodshop for Drop-In are required to have completed our SAFETY ORIENTATION class. The class is 2.5 hours and covers the safety information you need to know to use our facility. Upon completion of the Safety Orientation class, you will receive a SAFETY CARD, which is valid for three years. You must present this card when you attend the drop-in sessions. The cost of the Safety Orientation is $25.00. Visit the classes list to enroll in the next available Safety Orientation.
* There is no storage space available to drop-in users. Attendees must transport their materials to and from drop-in. Attendees on Fridays who plan to attend both sessions may leave their materials during the dinner break.

Limited availability
Space available
No spaces available
Drop-in Registration

CONSENT TO COLLECTION, USE AND DISCLOSURE OF PERSONAL INFORMATION
I understand that, by completing this Form, the Bronx Park Community Centre is collecting certain personal information about myself.
I also understand that this personal information will be used only for the purpose of registering in the Community Centre's Recreational programs, and that such use will necessarily involve the disclosure of this personal information to the appropriate person (class Instructor) and the use of such disclosed personal information as may reasonably be required in order to conduct the Community Centre Recreation programs.
I hereby consent to such collection, use and disclosure of this personal information.
Thanks! Your registration is confirmed.